Despite the back-and-forth amongst critics on both sides of the table, Tár's composer is confident that the film had a good ending.
Todd Field's psychological musical drama Warehouse (2022) has been the talk of the town since its release in theaters. Everything from Cate Blanchett's undeniably riveting performance, to the hotly debated sub-context of her character, to the film's ending has been eccentrically discussed on every side of the table. While not everyone has agreed with Lydia Tár's fate at the end of the film, one very significant contributor to the project is adamantly in her corner. According to a report from IndieWire, composer Hildur Guðnadóttir stands by Lydia's circumstances and feels they have a positive outcome rather than negative or even insulting.
Related: Golden Globe Winner Cate Blanchett on TAR's Timing: 'I think TAR Could Only Have Been Made Now'
While movie critics everywhere have of course been pulling apart and dissecting scene by scene the many contextual facets of Tár, there is one entirely unique demographic of critic that has been joining in on the debate: female conductors. They, too, have been joining in and pulling at either end of the rope, giving their personal perspectives on the validity and impact of Lydia Tár. Marin Aslop, a conductor who gave an exclusive interview about the film to The Sunday Times, discussed her utter contempt of the film and the example that Lydia Tár set for those in her profession.
"I was offended: I was offended as a woman, I was offended as a conductor, I was offended as a lesbian. To have an opportunity to portray a woman in that role and to make her an abuser — for me that was heartbreaking."
Cate Blanchett herself later responded to the fierce criticism on BBC Radio, saying that "meditation on power, and power is genderless". On the other side of the table, in an interview with The Guardianconductor Alice Farnham genuinely thanked Blanchett for her representation, and for "taking up the baton for female conductors." One other conductor who also sides with Lydia is Hildur Guðnadóttir, who composed all the original music for the film. After winning Best Score at the Critic's Choice Awards, Guðnadóttir spoke with IndieWire about how she actually felt sympathy and even happiness for Lydia by the end of the film, and "even though she falls down from the pedestal, I think she maybe has a sense of finding her true self again, which is pretty positive."
Tár Sparks a Level of Introspective Conversation That Most Film Hasn't in Quite Awhile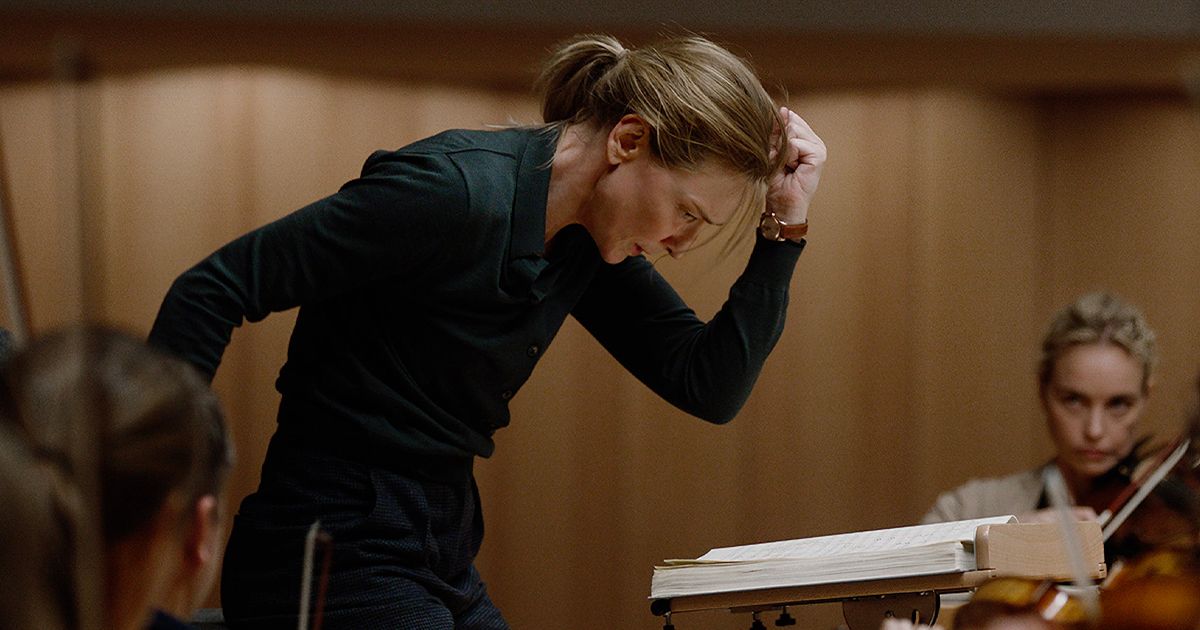 Todd Field's latest masterpiece that puts a microscope on the human condition in the setting of a profession that demands absolute, almost inhuman perfection has not only opened a huge can of worms in terms of the film's relevance to ongoing real-world issues, but turned that microscope to it. Whether it's the long-enduring conflict of gender equality in many professions, or gender identity versus the battle over power structures, there are countless important conversations happening in every corner of the film industry right now over Warehouse's gargantuan impact at this moment as well as the future. It's quite possible that the film will not only land another Oscar for Blanchett, but immortalize her performance as a crucial introspective to be talked about and re-examined for years to come.


Source link