Netflix's six-part docuseries, Harry & Meghan, focusing on Great Britain's Prince Harry and Meghan Markle was highly anticipated by many. Prince Harry, together with his brother Prince William, occupied special places in the hearts of the public, both in and beyond Great Britain, especially after the demise of their mother, Princess Diana. Given this, all eyes were on Prince Harry as he married Meghan Markle, who, prior to her marriage, was an American actress known for her role as Rachel Zane in the legal drama Suits. When the announcement came that Prince Harry and his wife, known as the Duke and Duchess of Sussex, would step down as working members of the royal family and relocate out of the United Kingdom, the public was left shocked.
The docuseries, which centers on the couple's life during the process of exiting the monarchy and the aftermath of their decision, was directed by Liz Garbus, an Oscar-nominated filmmaker. With the docuseries being highly anticipatedit was only expected that social media would come alive with reactions to the series when it finally made its debut on Netflix. Now that the series has had enough time to generate quite a few viewer opinions, here's some of what the show's audience has to say.
Support for the Couple's Love Story
Almost expectedly, reactions to the docuseries have been mixed. Ranging from extremely negative to heavily positive, some viewers have loved the authenticity and truth of the docuseries while some have just had enough of the couple's narrative. Most of the positive reactions that were shared on social media centered on Prince Harry and Meghan Markle's love story. With the show following the couple's journey from the early days of their romance and giving insight into tender moments shared between the two, many soon fell in love with the couple's romance. Picking up on one of the special moments, Twitter user @claireXanda made the following comment.
"It's #PrinceHarry holding Meghan's dog Guy and getting Guy to sit beside him while he was on one knee to propose to Meghan.

I don't care but their love story is bloody lovely."
Related: Netflix's The Wonderful Story of Henry Sugar: Plot, Cast, Release Date, and Everything Else We Know
Viewers were also touched by the parallels Prince Harry drew between his wife and his late mother, Princess Diana. Harry expressed that Meghan's compassion, empathy, and overall warmth reminded him very much of his mother, whom he referred to as "powerful." Many viewers agreed that the couple's romance was made all the more special by the similarities that Harry saw between Meghan and Princess Diana and how much the Prince appeared to adore the qualities. @RachelARich noted the following on Twitter.
"The telling of their love story is super sweet, with Harry saying that Meghan reminds him of his mother, Diana"
Contradiction in Action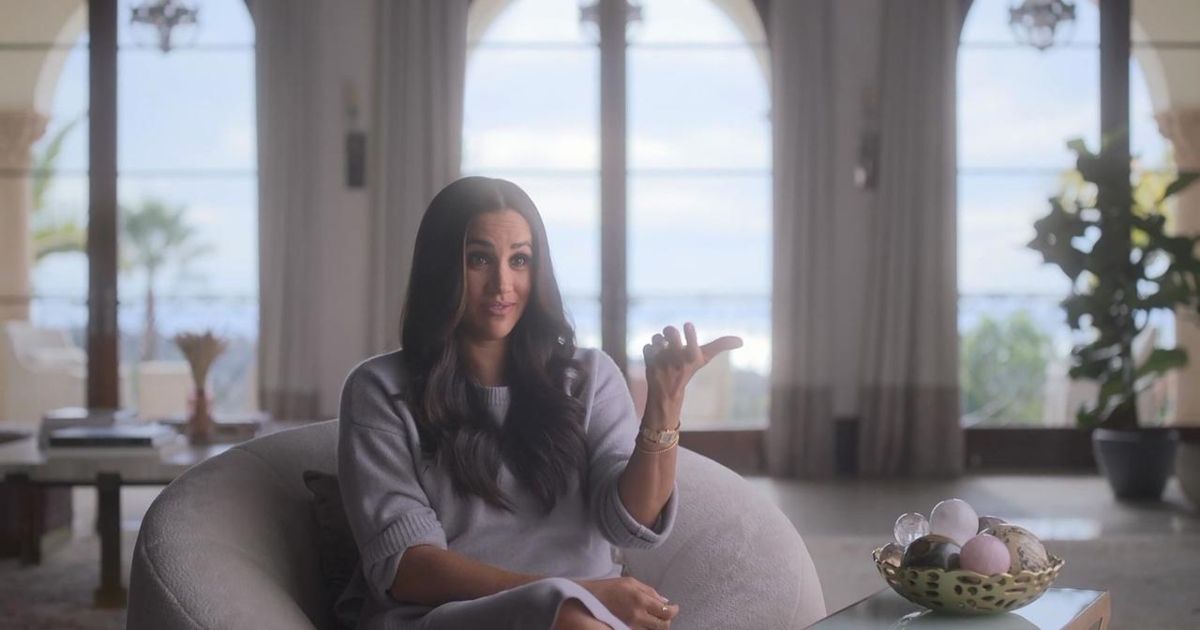 Despite the support that some viewers showed towards the couple, their love storyand life decisions, a vast majority were not too happy with the docuseries. Quite a few viewers shared the opinion that Prince Harry and Meghan, by opting to do the docuseries and release it into public media, were contradicting their own selves. Indeed, one of the reasons cited by the couple when they made their decision to step down from their position as working royals was the constant pressure exerted on them by the media. @zacvarte took to Instagram to flesh out a thought which appeared to be in the minds of many who watched the series.
"Can't they just enjoy their lives like quietly… wasn't that the whole point of them giving up their titles and stuff?"
Expressing a similar opinion, @emilytatewelch expressed that despite understanding the couple's choice to move away from the royal family, their repeated decisions to bring themselves into the public eye via the media and go against the royal family undermined their initial stance and claims regarding the media. Taking to Instagram, they said the following.
"I totally understand getting out and moving away and all. They did what they wanted to do. Not sure that's commendable but it is healthy, I guess. What I don't understand is making shows and giving interviews to drag your family through the mud and essentially play the very game with the media you claim to hate. It's not very believable."
Not Happy With Netflix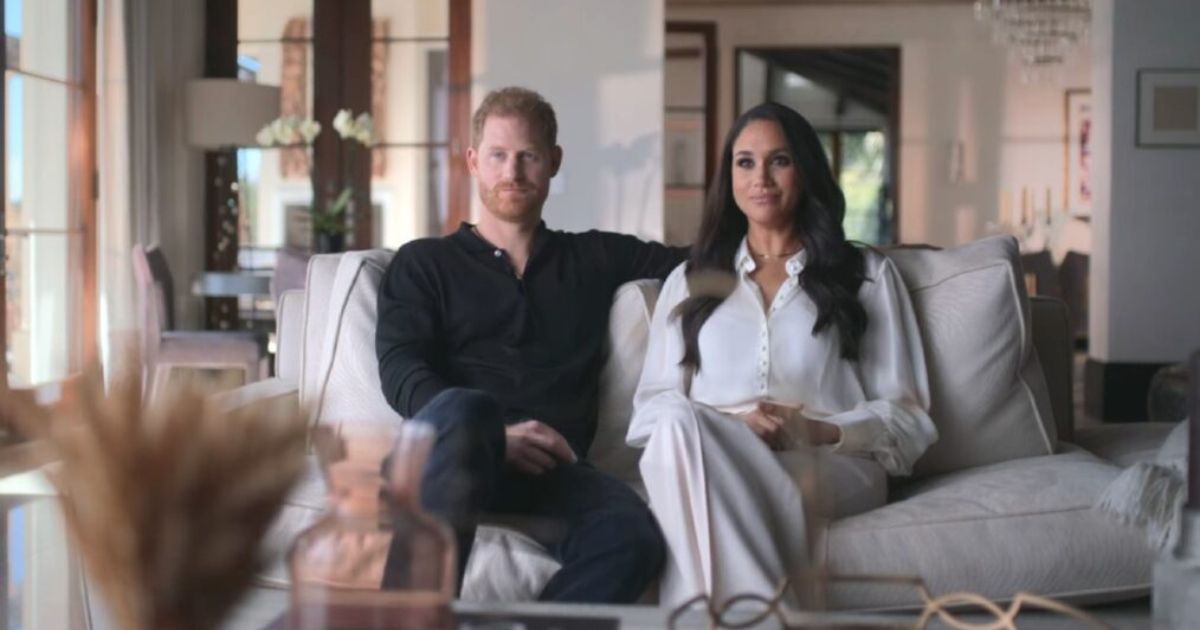 While viewers had a lot to say about the docuseries itself, production company Netflix also received considerable criticism. It was reported in 2020 that Prince Harry and Meghan had signed a $100 million dollar multiyear deal with Netflix, allowing the couple to produce documentaries, scripted shows, feature films, and children's programming. The release of Harry & Meghan gave rise to a significant amount of questions regarding Netflix's decision to offer the couple a deal. @bananaolana, taking to Instagram to comment the following.
"There are people out there with real problems…. and this is what Netflix thinks is important?"
Related: Kaleidoscope: Why You Should Be Watching This Netflix Series
The content that the documentary focused on also became a point that drew viewer criticism against Netflix. Many were not inclined to feel compassion about the couple's plight, citing that most of Prince Harry and Meghan's concerns appeared trivial in the face of larger global issues. Given this, viewers were astounded that Netflix had paid a large sum of money for the production of Harry & Meghan. Writing on Instagram, @northmossy said the following.
"Can't believe Netflix paid 80mill for this..bored out of my mind. These two must be delusional thinking that this story matters in a world of real suffering while they retaliate from a mansion. If they want respect, silence is golden. Share this story in therapy, with friends 🙄 like enough now, enough"
Regardless of the varying reactions, Harry & Meghan emerged as one of Netflix's biggest debut to date. As per Netflix, the first three episodes of the docuseries had 81.55 million view hours in the week since its premiere. However, despite its success as a series, it is unlikely that Harry & Meghan will return for a second season.
If you haven't watched the series yet, it is still available for streaming on Netflix. In case you have, in fact, gotten your fill of the couple's story but are itching for more royal work, a series based on Prince Harry's Invictus Games, titled Heart of Invictus, is confirmed to be in development at Netflix. The documentary is set to premiere in the summer of 2023.


Source link