The actor also touched on the rumors that Eternals already has a sequel in the works.
One star of Eternals is thinking that there were too many people who just weren't ready for the "new" style of filmmaking that Chloe Zhao brought to the table with Eternals in 2021. When the movie was release, it performed below expectations for a Marvel movie. Reviews were mixed, making Eternals the lowest-rated flm of any movie in the MCU. It also marked the first to officially garner a "rotten" rating on Rotten Tomatoes, currently sitting at 47%.
Actor Barry Keoghanwho plays Druig in the movie, commented on the film underperforming in a new chat with Josh Horowitz for the Happy Sad Confused podcast (via ComicBookMovie). His theory is that Marvel movie audiences weren't prepared for Zhao's unique style that she brings to all of her movies. Keoghan says this was "new" for the Marvel community, and he figures that was where the disconnect was for the most part.
"I think Chloe [Zhao] brought a whole kind of feel to it. You know? So Chloe brings – as you've seen from her past films – raw performances and really, really touching performances. I don't think it was… I think it was new. I think it was just new. It was new for the Marvel world."
Keoghan also offered a comment on the rumors of Eternals getting a follow-up film. He's refusing to confirm or deny anything in terms of specifics, but he does admit that he did speak with producer Victoria Alonso at some point about the possibility. Keoghan added that he was "optimistic" that we will get to see Druig back on the big screen soon enough.
"I didn't get a chance to chat with her too much, but yeah. I'm always optimistic, always. I wanna know what Druig is doing right now. Anyway, we'll see. You're not going to get that out of me. I know nothing!"
Related: Eternals Star Kumail Nanjiani Defends Martin Scorsese's 'Right' to Criticize Marvel Movies
Will Eternals Get a Sequel?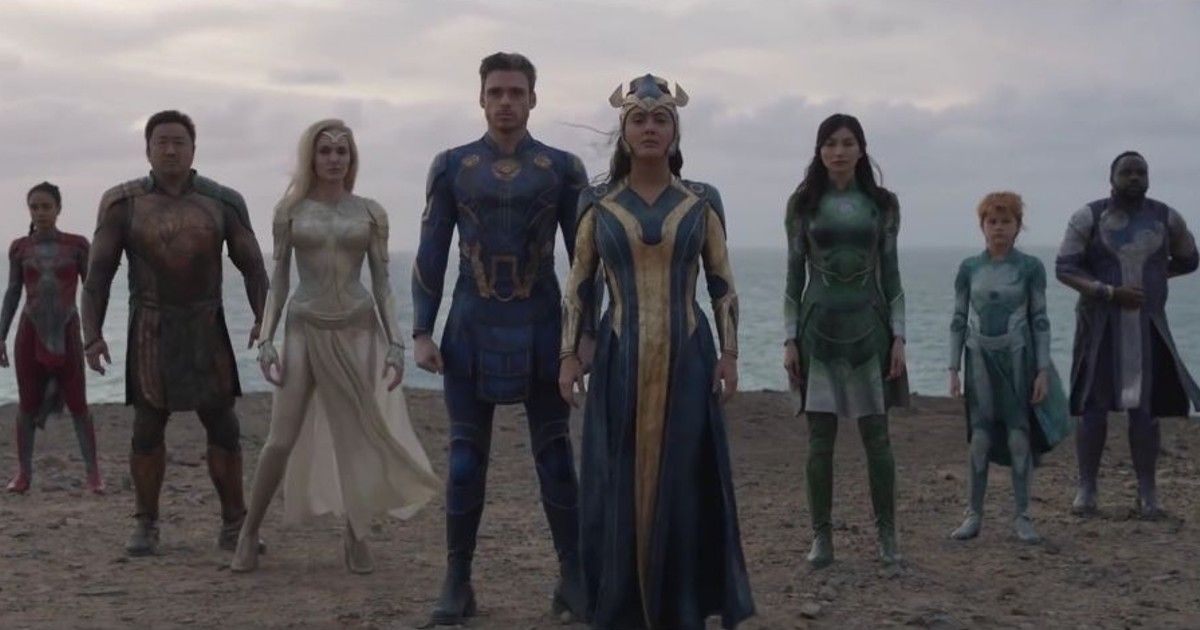 It's up in the air as to whether Eternals 2 is going to happen. In addition to the mixed reviews, the film didn't quite pull in the box office numbers that Marvel Studios had also been hoping for, and these factors would seemingly work against the sequel's odds. Even so, the rumors have persisted, and producer Nate Moore has promised that, either way, fans will get to see the superhero team back in the MCU in some way.
"I don't want to spoil anything, but we have not seen the last of those characters," Moore told ComicBook.com last fall.
We'll just have to keep waiting for an official announcement on Eternals 2. For more from Keoghan, you can check out his full interview with Horowitz below.


Source link