2022 had a great variety of films, and there were thus a wide range of performances. The horror genre continues to expand, with important actors delivering performances which transcend the genre to receive universal critical acclaim, from Ethan Hawke in The Black Phone to Tilda Swinton in The Eternal Daughter.
The boundaries between international performances and national ones continue to blur, with great performances from around the world topping American lists and garnering awards buzz. At the end of the day, these were simply the 17 greatest performances of 2022.
17

John Boyega – Breaking

John Boyega stars in the tense crime thriller and character study, Breaking, based on a tragic true story. The film follows a disgruntled and mentally unbalanced veteran whose disability checks are discontinued as he gets lost in the system.

He holds up a bank, less to earn money and more to prove a point, and the film follows his relationship with the hostages, the media, and the police (which includes the great Michael K. Williams as a hostage negotiator in one of his final performances). Boyega is an emotional bomb, keeping viewers on the edge of their seat, uncertain when he'll go off; he simultaneously warrants fear and compassion.
16

Bill Nighy – Living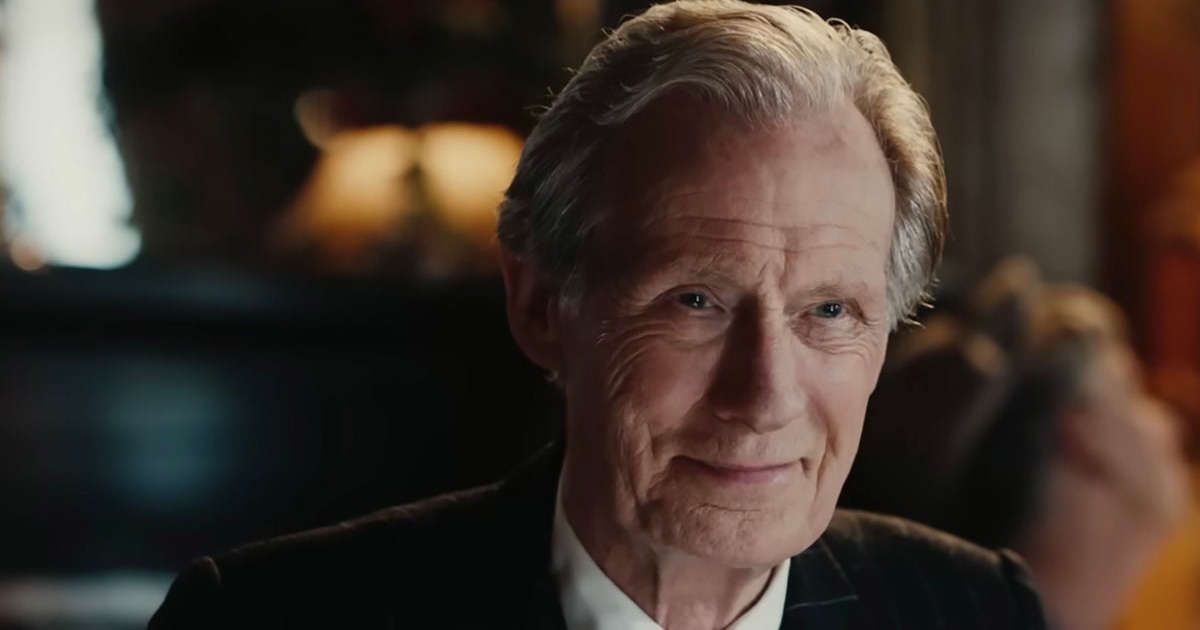 Bill Nighy gets the meaty performance he's always deserved in Living, a remake which culturally relocates the iconic original film from Akira Kurosawa to the UK. Kurosawa's Ikiru is such a masterpiece, and its central performance from Takashi Shimura is so great, that it seems so foolhardy to remake it, but the script is from Nobel Prize-winner Kazuo Ishiguro, which is enough assurance. Nighy is subtle, heartbreaking, and inspiring as a dying old bureaucrat who wants to do something meaningful with his life before he's gone.
15

Taylor Russell – Bones and All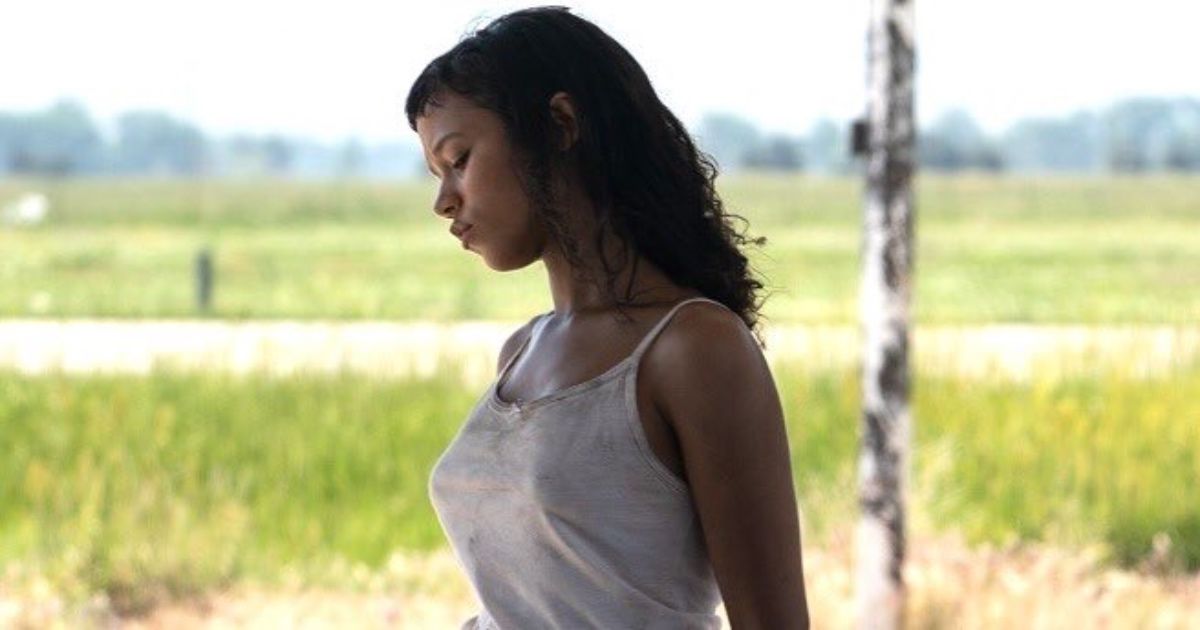 Taylor Russell is powerfully effective in the bleak horror romance, Bones and All. She stars as Maren, a cannibal whose father has deserted her and who is now trying to survive on her own. When she stumbles across other 'eaters,' she embarks on a road trip to find her mother alongside a newfound friend. Acting opposite great talent like Timothée Chalamet, Mark Rylance, and Chloë Sevigny, Russell manages to not only hold her own but stand out with the most emotionally devastating, intensely vulnerable performance of the film.
14

Rory Kinnear – Men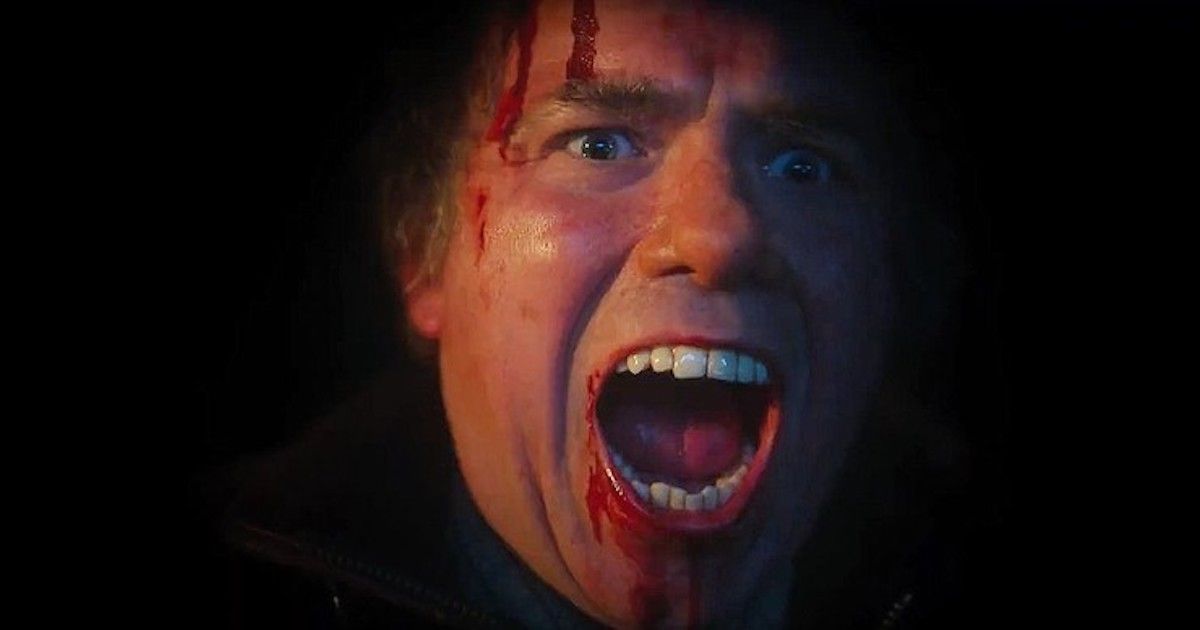 Rory Kinnear plays every male character (except for one) in Men, the surreal horror film from 28 Days Later scribe and Ex Machina director Alex Garland. Jessie Buckley does an excellent job as a woman on holiday in the country, where she is haunted by a variety of men who look weirdly similar, but it's Kinnear who really seals the deal here. Oscillating between clumsy and awkward characters and downright horrifying ones, Kinnear is the literal backdrop of this disturbing film.
13

Rayan Sarlak – Hit the Road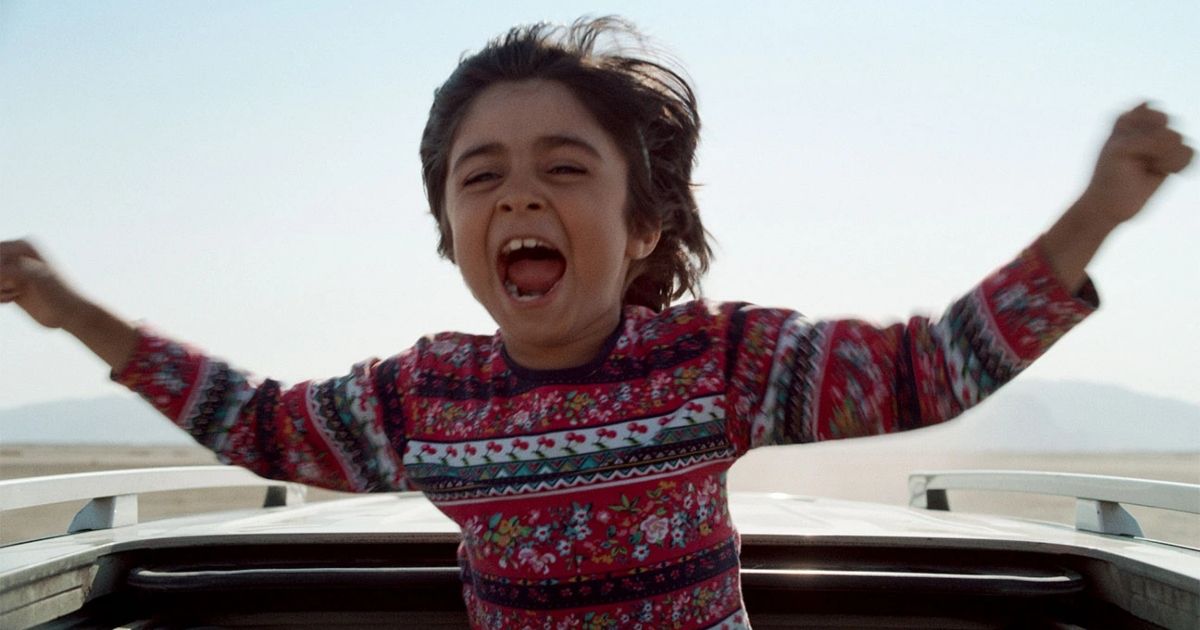 Child actors rarely give the best performances of the year, but Rayan Sarlak is so charismatic and iconoclastic in the odd dramedy Hit the Road that he's impossible to ignore. He's obnoxious, just like any kid, but he has a sweetness, curiosity, empathy, and joy to him that's downright contagious. Sarlak is having a blast here as the youngest son of a family on a road trip to help smuggle their older son across the Iranian border, and is childhood personified.
12

Neil Maskell – Bull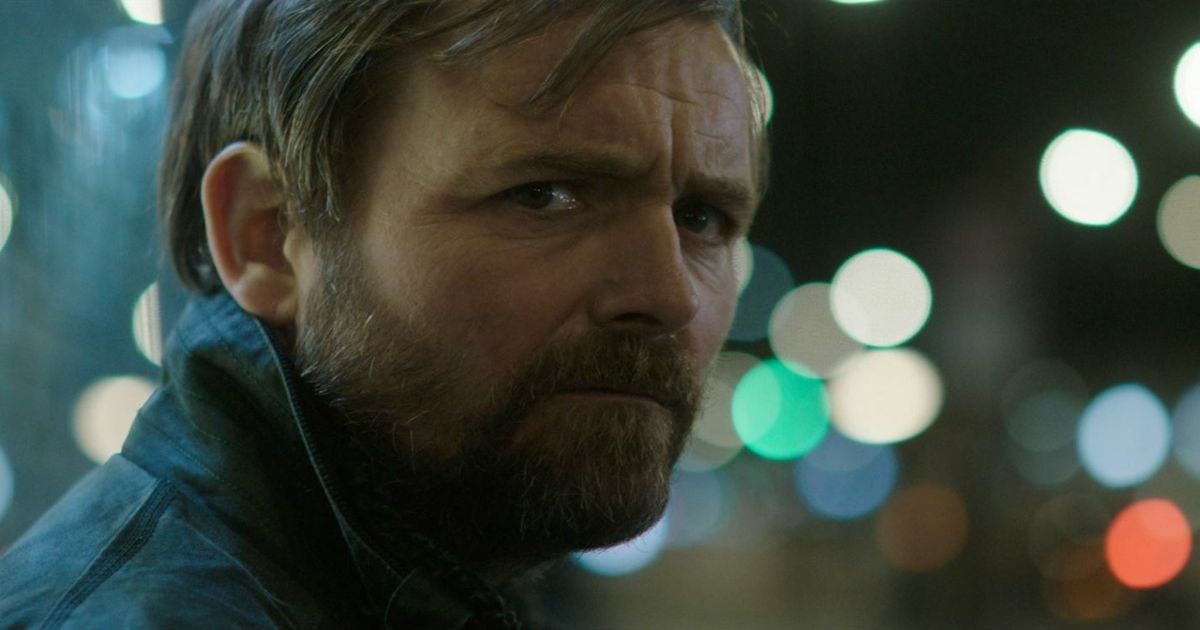 The great but underrated Neil Maskell gives one of his greatest performances in the mysterious crime thriller Bull. Maskell, with his thick working class accent and larger body type, often gets typecast as a hoodlum or tough guy, and he certainly does this here but in a much more minimalist, distilled way.
Bull is a classically structured if more efficient revenge film in which the titular mobster tracks down everyone who tried to kill him and take his son away, but the movie has an almost supernatural sense of evil to it and unremitting brutality which separates it from the average Taken knockoff. Maskell is incredible here as practically a force of nature, the essence of revenge.
11

Sosie Bacon – Smile
Smile is yet another horror film which features outstanding, awards-worthy performances. Sosie Bacon is earth-shattering as a therapist who begins to fear that she herself is either going mad, or that her delusions are actually real. A searing study of suicidal ideation, guilt, and trauma, Smile is an actually scary movie that's completely dominated by Bacon's performance.
Related: 22 Best Movies of 2022, Ranked
Bacon is able to simultaneously seem like a victim of demonic forces and a legitimately insane woman, giving a double edge to her scream queen-worthy performance.
10

Olivia Colman – Empire of Light and Joyride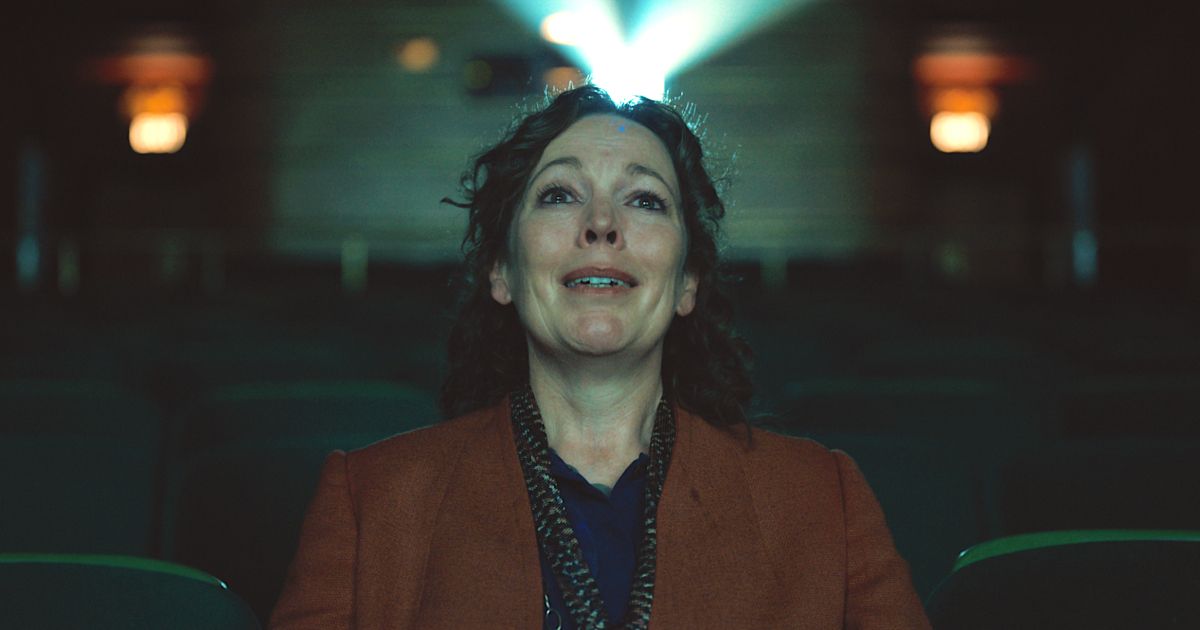 Olivia Colman is simply one of the best actors working today, and the past five years of her career has seen multiple Oscars and other awards. Colman gave two excellent performances in unfortunately average movies in 2022 — the weak Empire of Light and the fun but simple and sentimental Joyride. Colman is incredible as an unhealthy, damaged woman at odds with society in each film, though they aren't exactly worthy of her work.
9

Wei Tang – Decision to Leave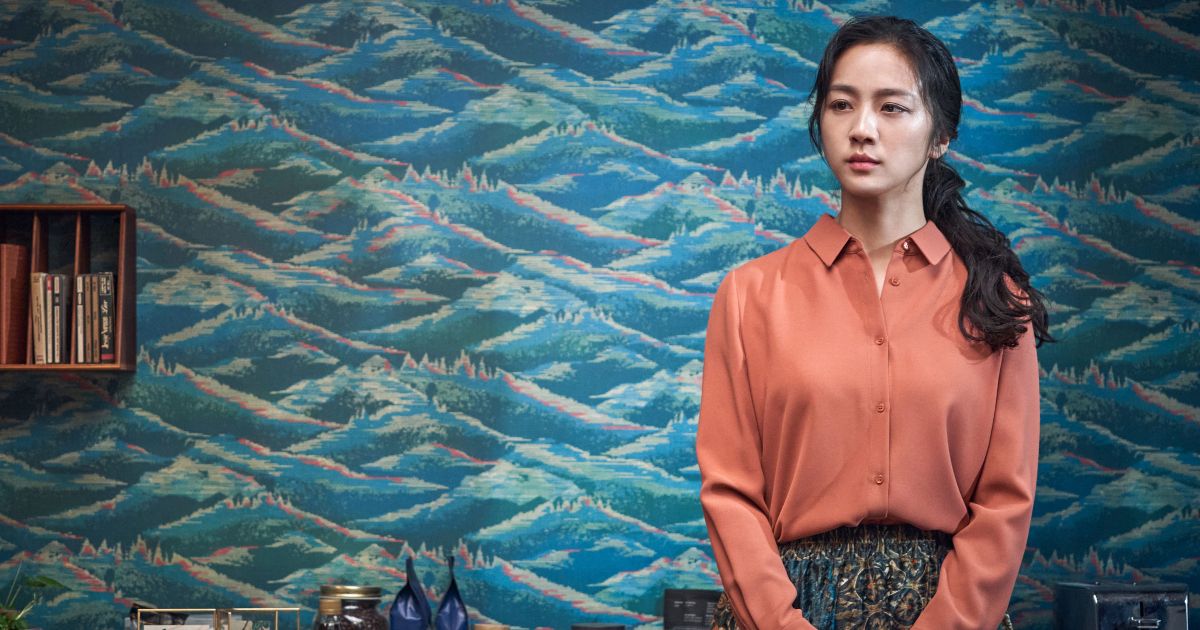 Wei Tang is absolutely captivating in Chan-wook Park's messy, long, but very entertaining Decision to Leave. Wei alternates between average and housewife and stunning bombshell, innocent victim and dangerous criminal, the subject of obsession and eventually the obsessed. Wei Tang plays the widow of a recently deceased bureaucrat, whose death is being investigated by a police officer who begins to fall for her, while also suspecting her as the murderess.
8

Kang-ho Song – Broker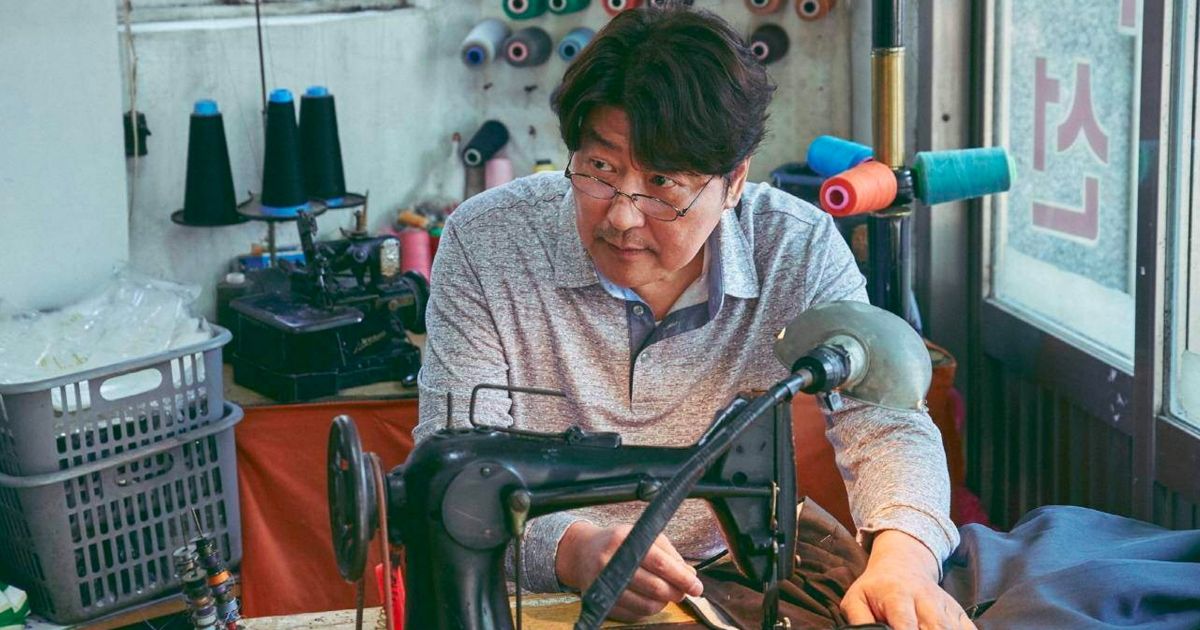 Kang-ho Song has quickly become one of the greatest Korean actors today, thanks to films like Sympathy for Mr. Vengeance, Memories of Murder, The Host, and Parasite. He won the prestigious Best Actor award at the 2022 Cannes Film Festival for Broker, from the great filmmaker Kore-eda Hirokazu. Song excels in performances of otherwise reprehensible characters with charm and comedy, and he's no different here as the owner of a laundromat who steals and sells babies that are abandoned at a local church.
7

Paul Mescal – Aftersun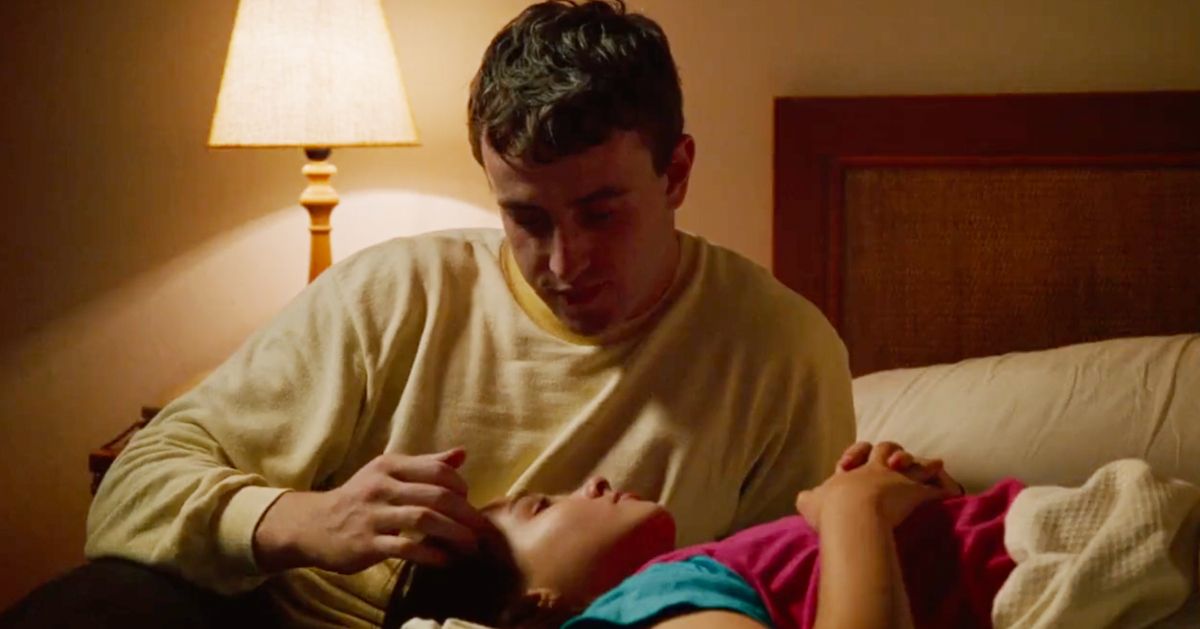 Paul Mescal is fascinating in the poetic masterpiece Aftersun, developing a detailed, natural character without ever really letting the audience in on his psychology. Viewers see him dance, laugh, weep, and get furious, yet Mescal remains an enigma. He plays Calum, a young, separated father who takes his daughter on holiday to Turkey.
Not much happens in the film, which feels like the daughter's dreamy memory of the last time she spent with her father, but Mescal is endlessly captivating. Named the greatest film of 2022 by the BFI's Sight & Sound, Aftersun is simply unshakable.
6

Anamaria Vartolomei – Happening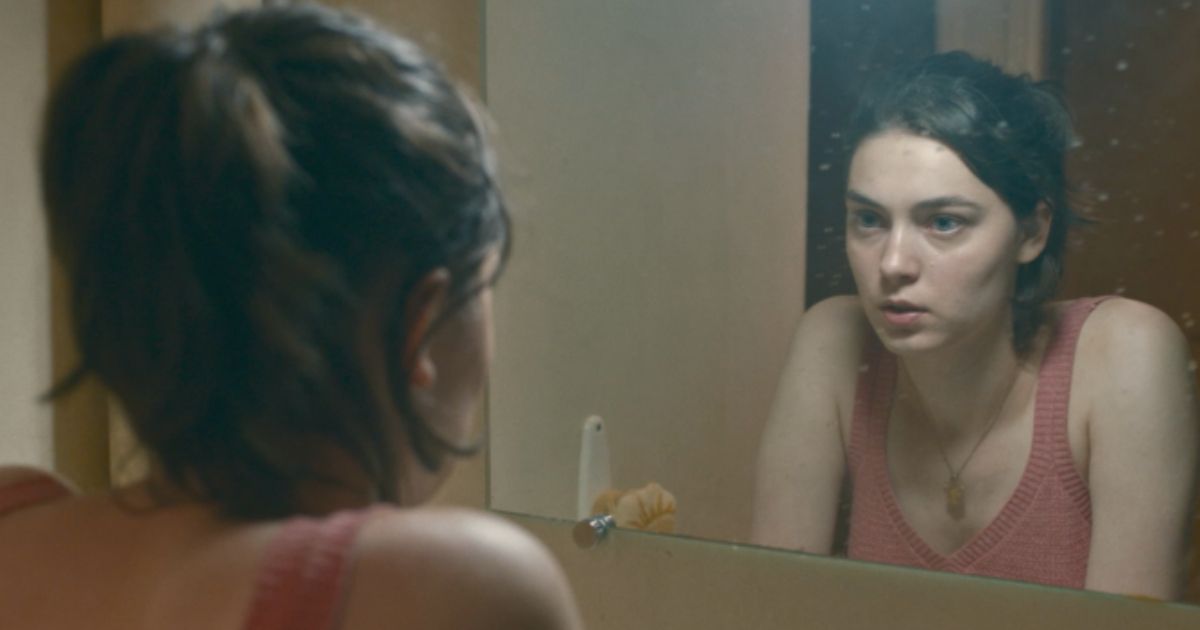 Anamaria Vartolomei guides audiences through her life in Happening, a harrowing French drama about a young woman attempting to terminate her pregnancy in 1963. The camera stays close to her throughout nearly every single scene of the film as she embarks upon a secretive quest to procure an abortion. Desperate but strong, melancholic but relentless, Vartolomei's character is a beautiful, sad ode to female independence, played with touching vulnerability and immense emotion.
5

Mia Goth – X and Pearl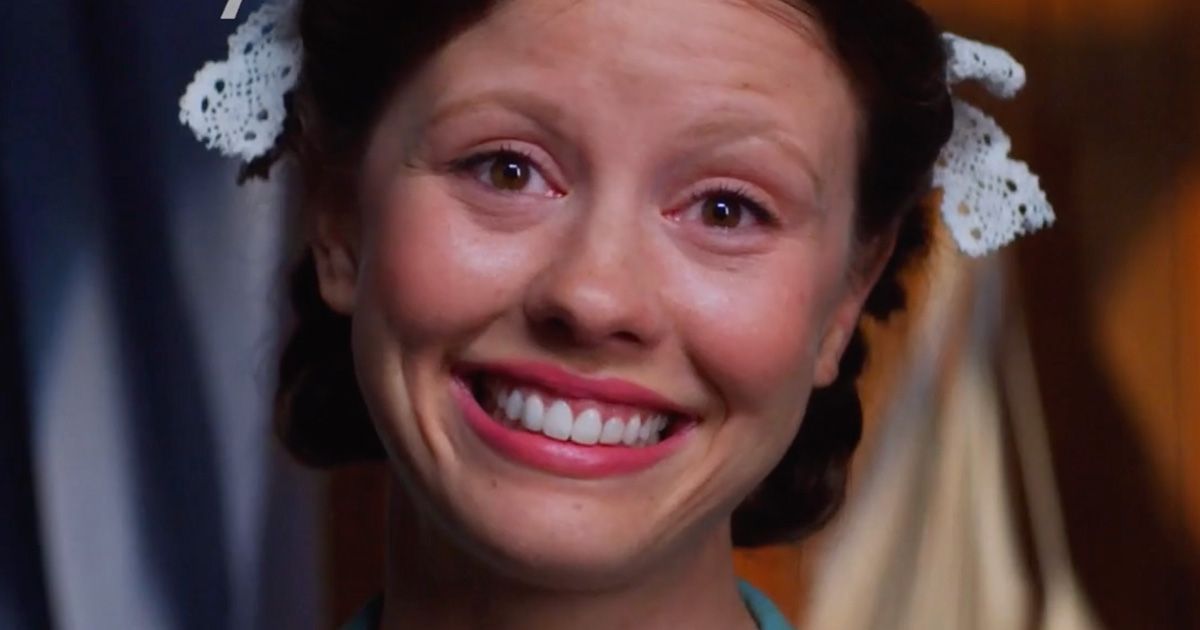 2022's best example of a horror performance that could easily top any critics' list, Mia Goth is unhinged, fluid, and utterly brilliant as both Maxine and Pearl in Ti West's films X and Pearl. Playing an old woman and her young victim in X and that same old woman many decades earlier in Pearl, Goth is astounding as both monster and victim in these movies (with a third, Maxxxine, on the way).
Pearl tracks her attempts to become a major movie star, while X finds the woman old, bitter, and sexually frustrated, taking her homicidal wrath out on a group of adult filmmakers. She seamlessly inhabits countless emotions and combinations thereof, is deviously funny, absolutely terrifying, beautiful, hideous, and everything in between.
4

Michelle Yeoh – Everything Everywhere All at Once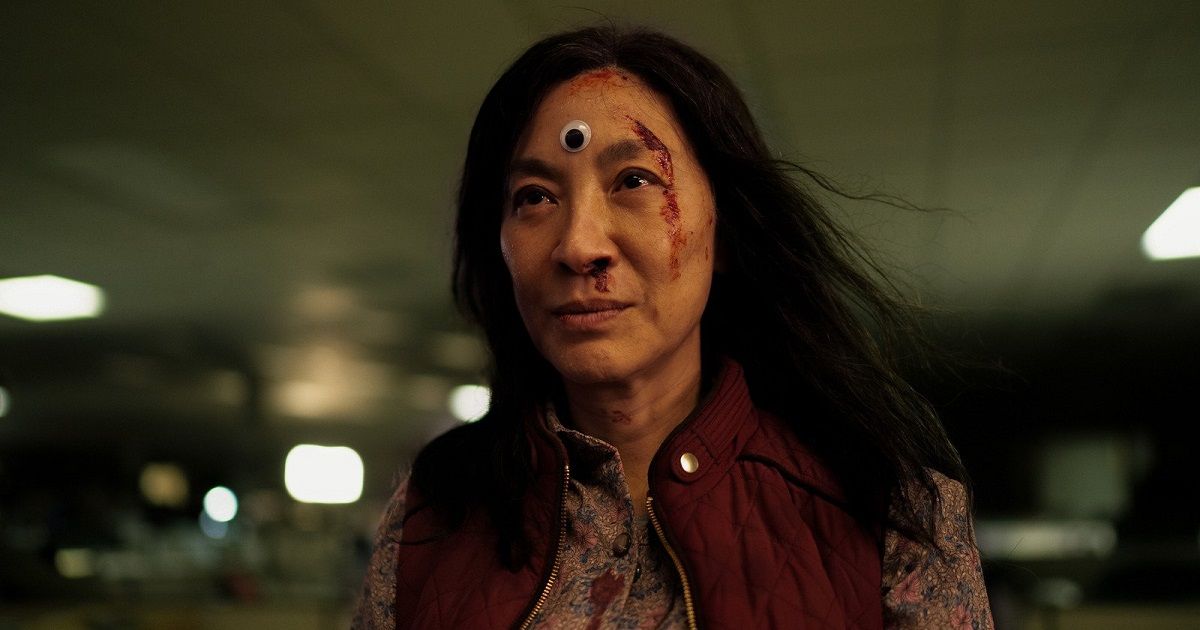 Two decades after her career-defining performance in Crouching Tiger, Hidden Dragon, Michelle Yeoh reminded audiences that she was still a kickass powerhouse of an actor with the surprise hit Everything Everywhere All at Once. Funny and charming but able to tap into deep wells of emotion and handle expertly choreographed action sequences, Michelle Yeoh's performance is the dynamic thread which connects this wacky, wild movie.
Yeoh plays the owner of a laundromat who is struggling financially, having issues with her daughter, and losing the love she once had for her husband. When she develops a contentious relationship with a tax auditor (Jamie Lee Curtis), Yeoh's character becomes integral in saving the universe, as the multiverse begins to fracture. The film is delightfully all over the place, and Yeoh not only keeps up with it, but keeps it grounded.
3

Michelle Williams – The Fabelmans and Showing Up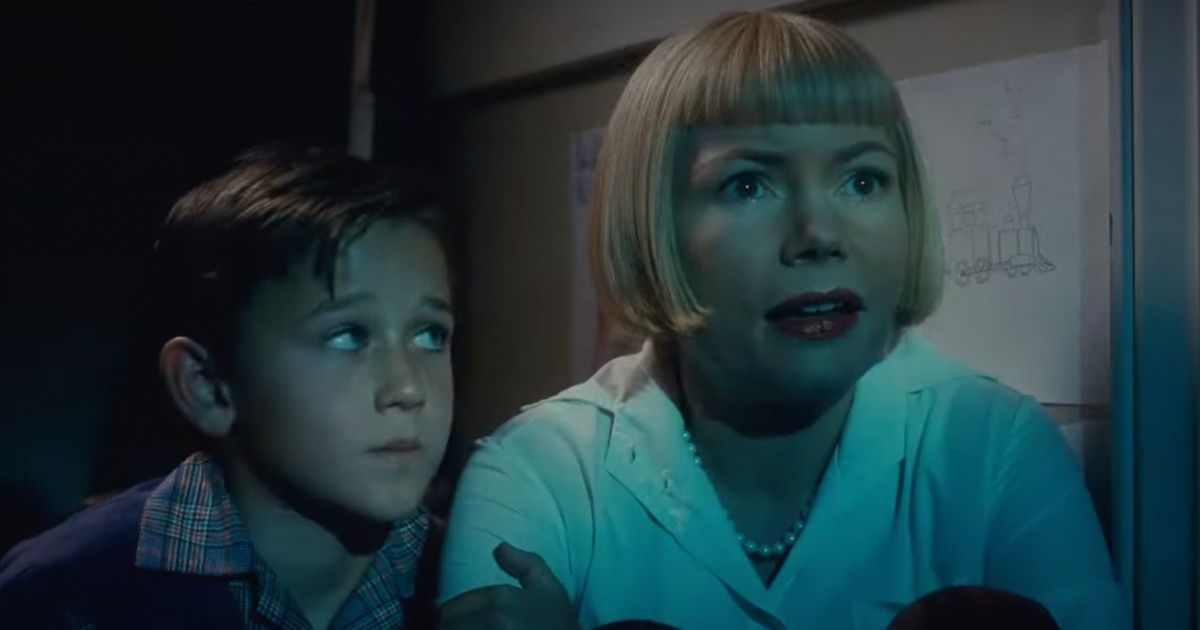 Michelle Williams gave two diametrically opposed but almost equally masterful performances in 2022 with The Fabelmans and Showing Up, working with two great directors (Steven Spielberg and Kelly Reichardt). In The Fabelmans she portrays the stand-in for Spielberg's mother, an extremely creative but flighty pianist and dancer who balances the parental influence against her husband's more logical, engineering mind. Williams portrays a beautiful but tortured woman whose passions govern her actions almost entirely, resulting in inevitable conflict.
In Showing Up, Williams portrays a completely disaffected, banal woman who works in a kind of arts and crafts commune and is very difficult to get along with. Surrounded by breezy, extremely lax hippies, Williams is the definition of uptight in her environment. The quietly funny film follows her as she cares for a wounded bird and prepares for an art show, and studies her relationships with her family and acquaintances in this subtle, little gem.
2

Cate Blanchett – Tár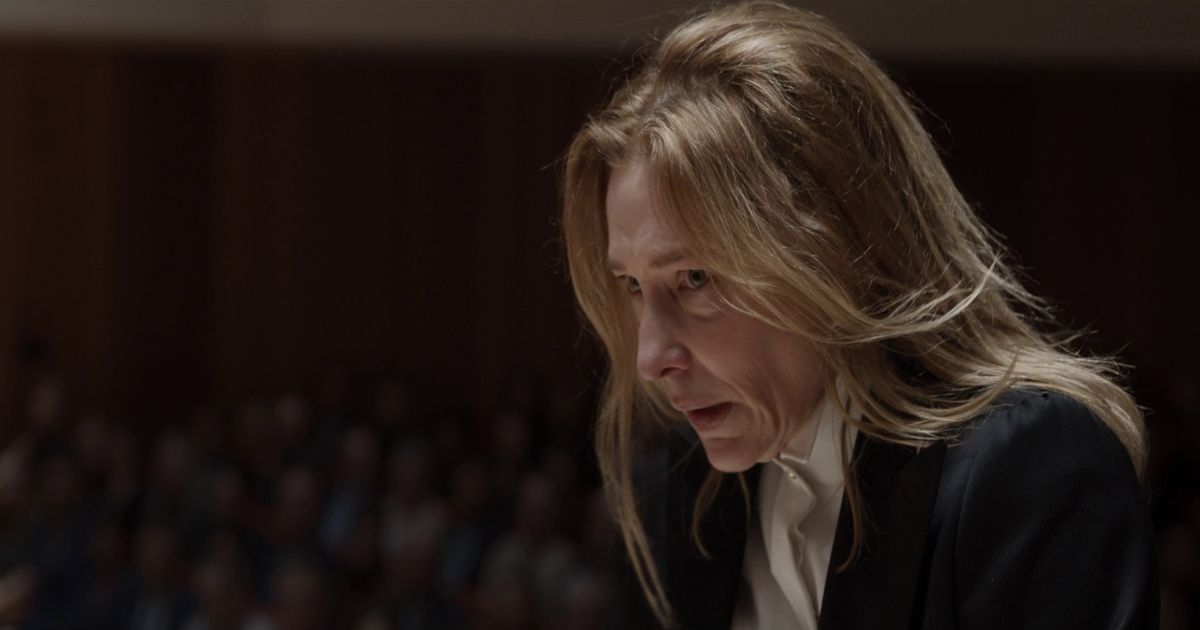 Cate Blanchett is considered one of the best actors of all time for a variety of reasons (Blue Jasmine, Don't Look Up, Carol, and The Aviator are four of them), and Tár continues to prove the point. Blanchett can somehow play the most unlikable, arrogant people, and yet illuminate their humanity and neuroses with such clarity that it's impossible to stop watching them (or even rooting for them). She does the same with Lydia Tár, the titular conductor whose downfall is meticulously explored in the film.
Related: Exclusive: Nina Hoss Talks TÁR, Cate Blanchett, and Todd Field
Lydia is a haunted woman, and yet her sense of denial and hubris prevents her from recognizing her ghosts. A powerful, beloved artist, Lydia is also a groomer who abuses her power to have sexual relationships with young students, whose lives are often ruined as a result when she discards them.
When one of these students die by suicide, Lydia's perfect life slowly crumbles as she does whatever she can to prevent anyone from finding out about her relationships. Blanchett is endlessly intense and extremely intelligent as Lydia, balancing the character's insecurities and pathetic need for power with her desperation and disbelief as everything comes crashing down.
1

Colin Farrell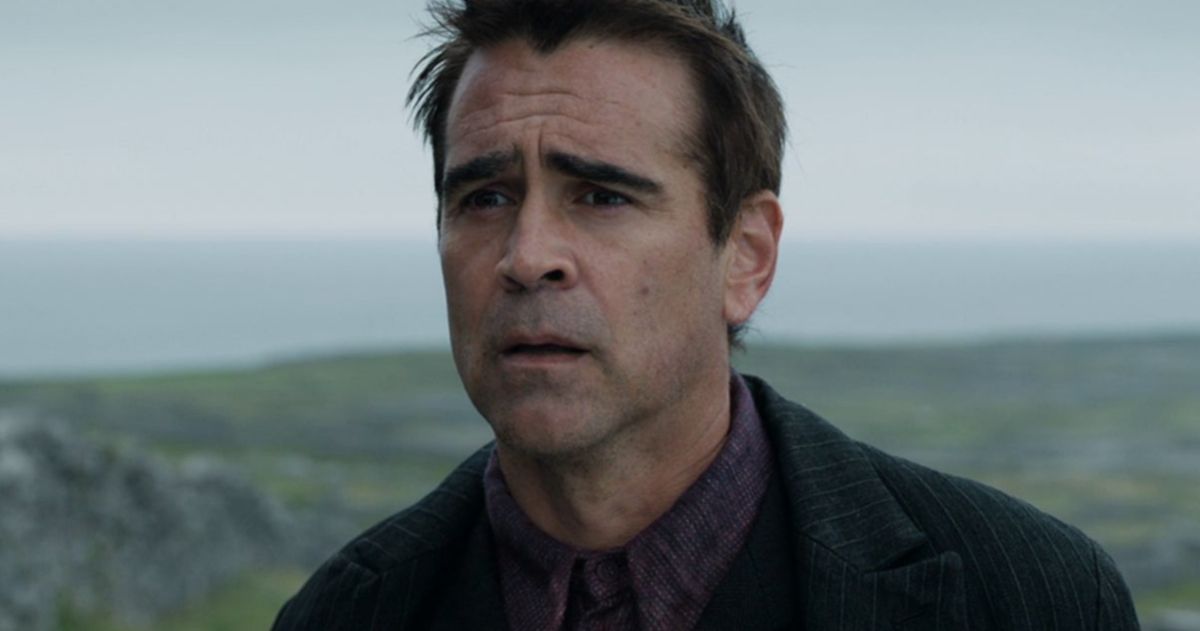 Colin Farrell starred in four films throughout 2022, and gave vastly different performances in each; all were excellent. Farrell was funny, naive, and a bit of a loser in The Banshees of Inisherin; he was a capable but subtle everyman in Thirteen Lives; he was so over-the-top, broad, and fun as The Penguin in The Batman; and he was deeply touching and quietly powerful in After Yang. It's an incredible range of performances, each with vastly different physicalities and personalities, making Farrell the best actor of 2022.
While After Yang and The Banshees of Inisherin are the two masterpieces here, and remain two of the best films from 2022, his performances in the other films shouldn't be disregarded. His Penguin character, besides being a complete physical and vocal transformation, is a very interesting take on an iconic Batman villain, and his portrayal of the real-life diver in Thirteen Lives is admirably accurate and surprisingly 'average,' giving other the spotlight and refusing to succumb to sentiment or melodrama.
It's After Yang and The Banshees of Inisherin, though, which show Farrell at the top of his game. In the former, he plays the father of a family in a distant future where 'techno sapiens' exist and act as android family members. When their family android malfunctions, the father attempts to fix it and stumbles across something startling within the android's machinery. In The Banshees of Inisherin, he plays a jovial but simple man who can't understand why his former best friend no longer wishes to speak with him. His confusion escalates into a tragicomic feud at the turn of the 20th century in Ireland.
Each role finds Farrell displaying a vulnerability and complexity at new levels, and are ultimately why he is the greatest actor of 2022.


Source link