Many films leave a lasting impression on audiences, but only a select few are so memorable that audiences crave more. Unfortunately, not all films receive the sequel treatment they deserve. Some of the most beloved movies have been left without a follow-up due to a lack of interest from studios, creators moving on to other projects, or actors not wanting to return.
The fact that these films stand alone only adds to their legacy, leaving audiences longing and wondering about what could have been. Here we list some of the best movies that missed the boat of sequel treatment and continue to capture the hearts and minds of audiences worldwide.
10

The Man From U.N.C.L.E (2015)

The Man from U.N.C.L.E is a thrilling spy film directed by Guy Ritchie and is a modern take on the 1964 The Man from U.N.C.L.E TV series. The movie follows CIA agent Napoleon Solo (Henry Cavill) and KGB operative Illya Kuryakin (Armie Hammer) forced to put aside their differences and work together on a joint mission to take down a dangerous criminal organization seeking to acquire nuclear weapons.

Despite mixed reviews, the film was a box office success, grossing over 109 million dollars worldwide against a 75 million dollar budget. The movie is a perfect blend of style and substance, with Ritchie's signature direction and a witty, sharp script that showcases the charming performances of the three lead actors. The film leaves the audience yearning for more with an open ending that needs a sequel to explore the next chapter of the agents' adventure.
9

District 9 (2009)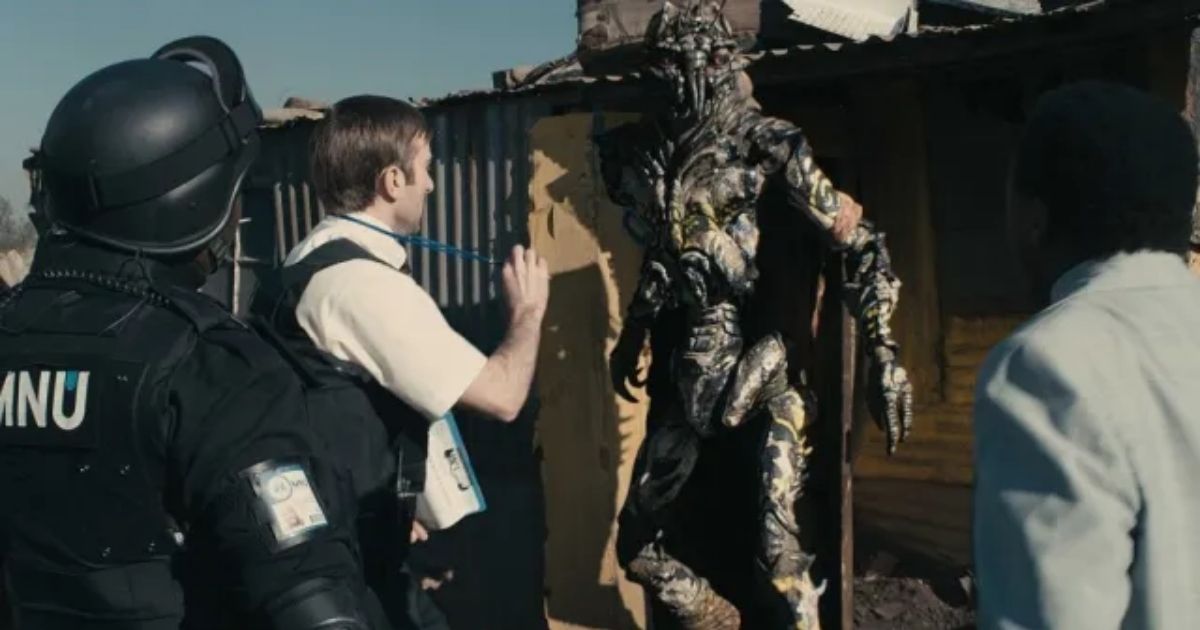 District 9 is a thought-provoking science fiction film directed by Neill Blomkamp that explores themes of segregation, racism, and xenophobia. The story follows Wikus van de Merwe (Sharlto Copley), a South African bureaucrat tasked with relocating a group of alien refugees, known as "prawns," to a new internment camp called District 9. As Wikus becomes increasingly involved with the alien community, he begins to question the government's treatment of them and ultimately joins forces with the prawns to fight against their oppression.
The film was widely praised for its innovative storytelling, powerful performances, and stunning visual effects. It was a commercial success and garnered critical acclaim, earning four Academy Award nominations, including Best Picture. The film ends on a cliffhanger, leaving audiences wondering about the fate of the characters and the alien community. Despite initial talks about a sequel, District 10 has yet to materialize, leaving fans eagerly awaiting a follow-up to this thought-provoking and powerful film.
RELATED: Best Prequel Movies, Ranked
8

True Lies (1994)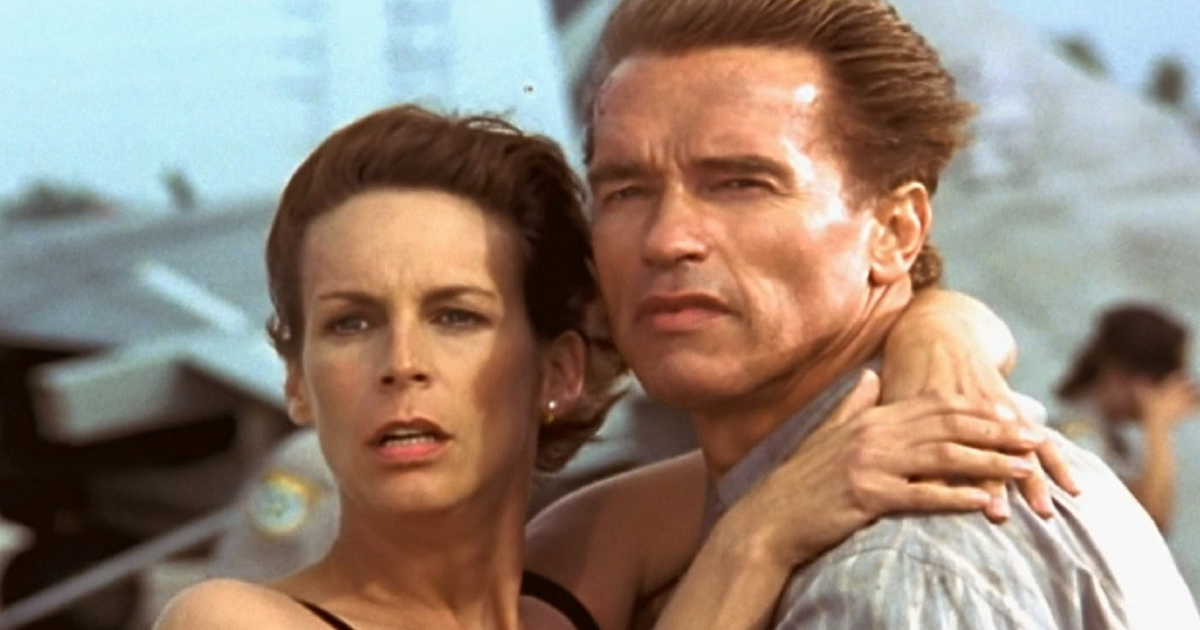 True Lies is a thrilling and action-packed spy comedy directed and written by James Cameron. The film stars Arnold Schwarzenegger as Harry Tasker, a secret agent who leads a double life as a seemingly dull salesman to his family. But when Harry discovers his wife's extramarital affair, his world is turned upside down, and he must navigate the challenges of saving his marriage and the world from a dangerous terrorist organization. The film seamlessly blends action, adventure, and comedy elements, with a standout performance from Schwarzenegger and expertly crafted suspenseful moments.
The film was a huge commercial success, grossing over $378 million at the box office, and was widely praised by critics. The film's ending left viewers on a cliffhanger, with the potential for Harry and his wife working together in the future. A sequel was in active development in the 90s, but the 9/11 attacks made the notion of urban terrorism in an action-comedy appear insensitive, and the sequel was ultimately ruled out. Despite this, the film remains a beloved classic in the action-comedy genre.
7

World War Z (2013)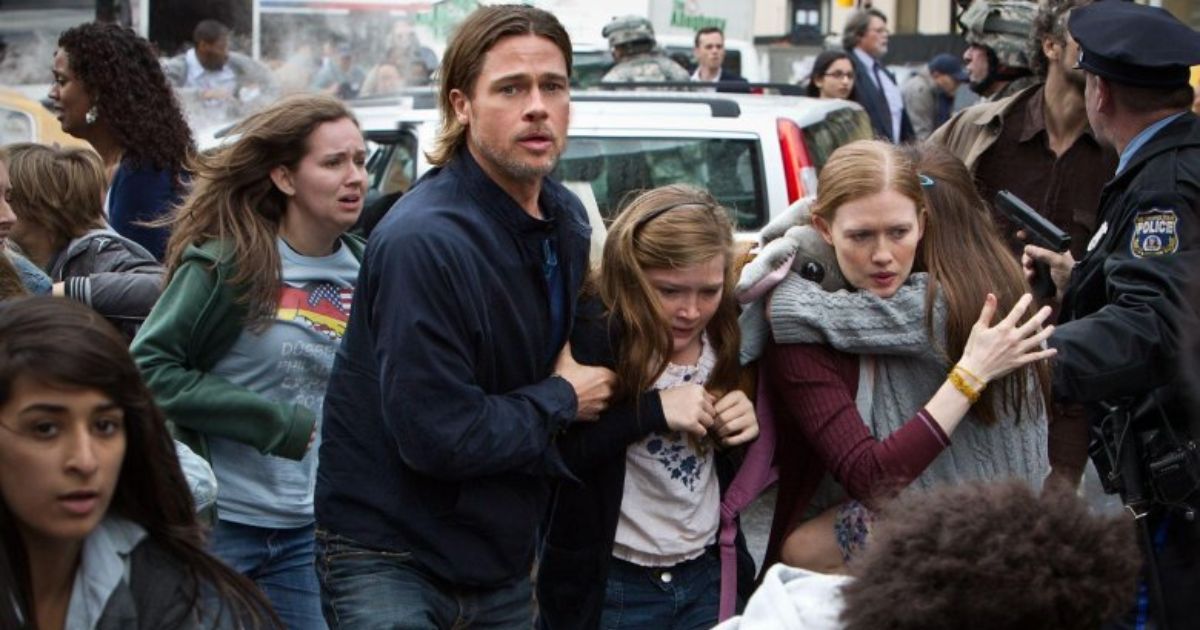 World War Z is an action-packed horror film directed by Marc Forster and starring Brad Pitt as Gerry Lane, a former UN investigator. The film follows Lane as he races against time to stop a zombie pandemic from engulfing the world. The film's epic scale and spectacular action set pieces create a pulse-pounding experience for audiences. Its global scope is particularly noteworthy, as it shows the entire world in chaos instead of just focusing on a single country. The movie's ominous ending leaves the door open for a sequel, leaving audiences wanting more and wondering about the fate of the remaining non-infected population.
The film was a commercial success, grossing over $540 million on a $190 million budget, and quickly gained a cult following. Despite plans for a sequel being announced shortly after its release, they were ultimately canceled in 2019 due to budget issues.
6

Inception (2010)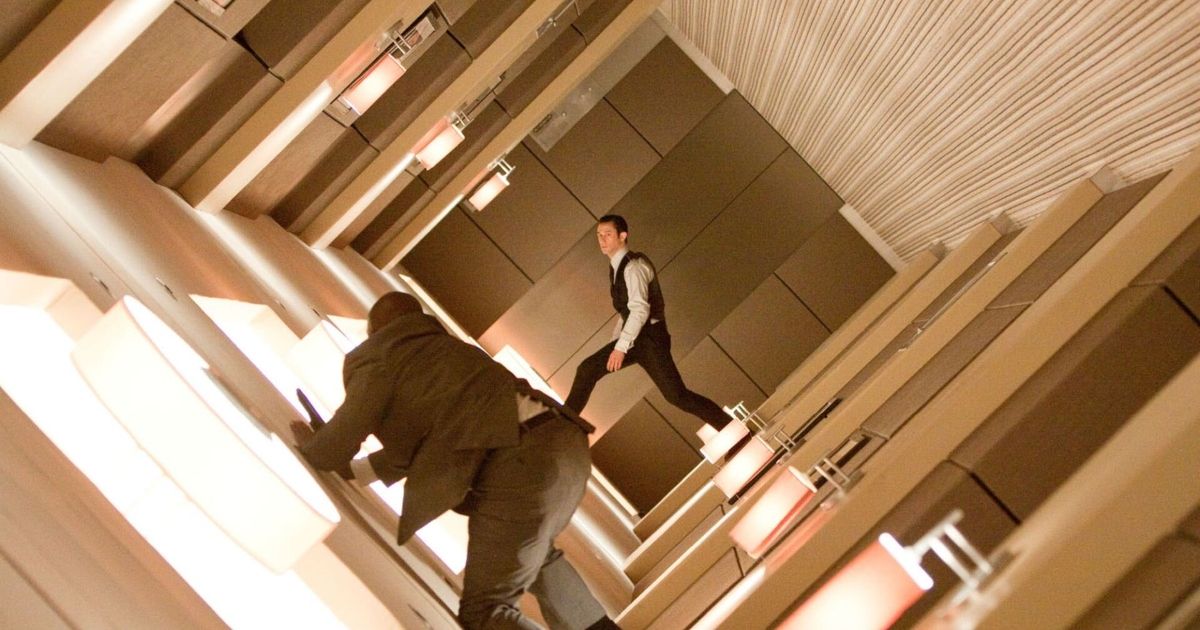 Inception is a mind-bending science fiction film written and directed by Christopher Nolan, starring Leonardo DiCaprio as Dom Cobb, a skilled thief who uses dream-sharing technology to infiltrate people's subconscious and steal their secrets. The film follows Cobb as he is tasked with the impossible mission of planting an idea into the mind of a powerful CEO. It takes audiences on a wild ride with a multi-layered plot that keeps them guessing at every turn. The film's climax is particularly noteworthy, as it leaves audiences confused and longing for more. This opens the door for a sequel, leaving fans wondering if the top ever stops spinning.
The film was hugely successful, grossing over $828 million worldwide and winning four Oscars at the 83rd Academy Awards. Although Nolan and the cast were tied up with other projects soon after its release, many fans would have been thrilled to see a sequel.
5

Wanted (2008)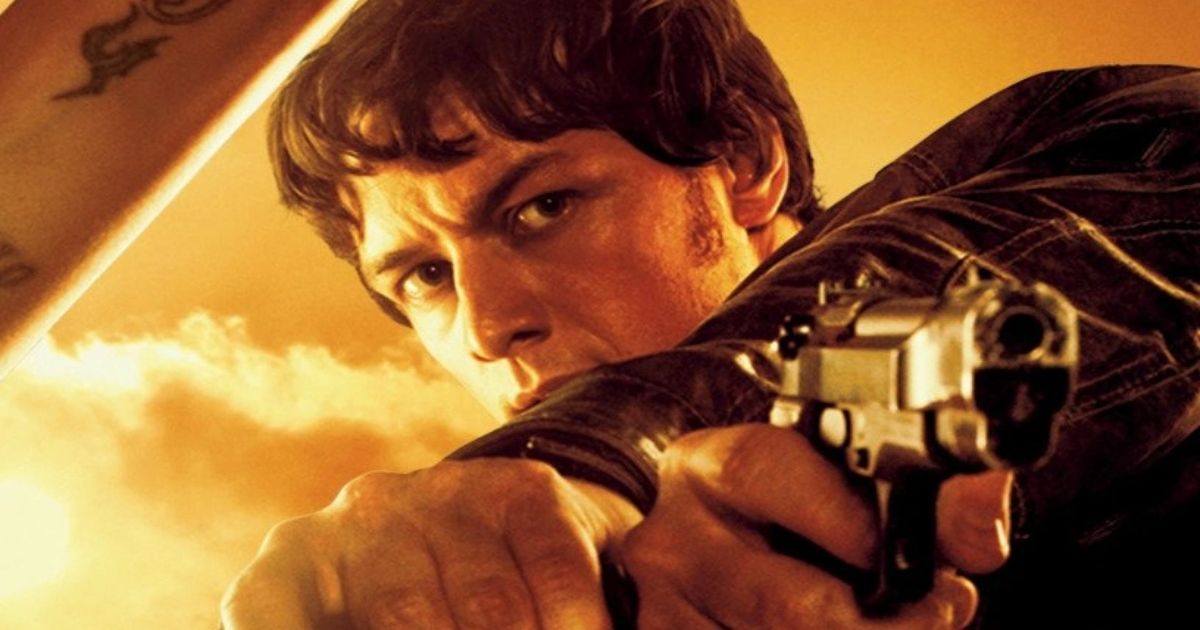 Wanted is an American action thriller film directed by Timur Bekmambetov and starring James McAvoy as Wesley Gibson, a frustrated office worker who discovers that his long-lost father was a professional assassin and joins his father's secret organization of assassins after his father's murder. The film boasts a unique plot twist and impressive acting, editing, and action scenes.
It was a box office success, opening to $50 million in the US and grossing over $341 million worldwide. Its critical and commercial success led to plans for a sequel, with the director announcing plans for one before the film's release and McAvoy expressing interest in returning. However, over a decade has passed despite initial plans, and a sequel has yet to materialize.
RELATED: Most Anticipated Movies of 2023
4

Edge of Tomorrow (2014)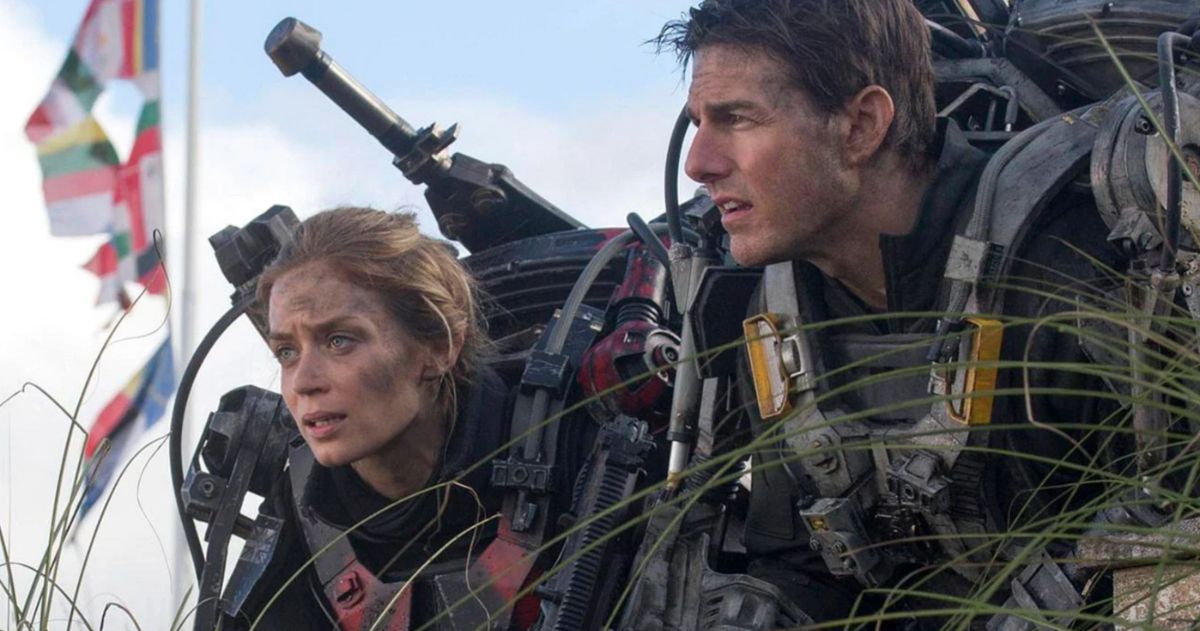 Edge of Tomorrow is a critically acclaimed science fiction action film directed by Doug Liman. Starring Tom Cruise as Major William Cage, the story follows Cage as he is forced to join an operation to fight against a powerful alien force. But when Cage dies in battle, he finds himself reliving the same day over and over again. As he becomes more skilled and determined, Cage must use his newfound abilities to change the war's course and save humanity. The film is known for its unique story, great screenplay, and high-octane action sequences. The time loop concept adds an extra layer of intrigue and unpredictability to the story, making it both thrilling and funny. The visuals and editing are stunning, adding to the overall cinematic experience.
The performances by Cruise and his co-stars are also noteworthy, making the film a standout in the genre. Edge of Tomorrow was a commercial and critical success, leaving audiences wanting more. In 2016, a sequel was officially announced but has not yet been released. Despite the long wait, fans eagerly anticipate the next chapter in the Edge of Tomorrow story, hoping to see more of the action-packed, time-bending adventure they fell in love with in the first film.
3

Dredd (2012)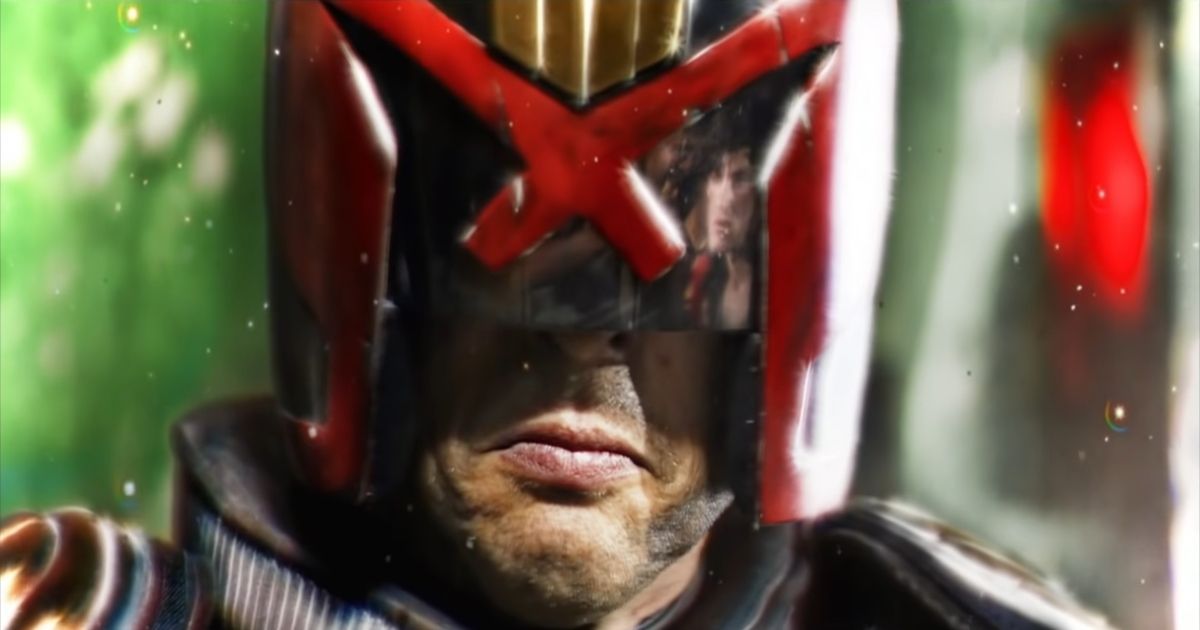 Dredd is a gritty, action-packed science fiction film directed by Pete Travis and starring Karl Urban as the titular character, a cold-blooded law enforcement officer known as a "Judge" in a dystopian future where crime runs rampant. Alongside his psychic rookie partner Judge Anderson (Olivia Thirlby), Dredd must navigate the treacherous streets of Mega-City One, taking on the city's most dangerous criminals, including the ruthless drug lord Ma-Ma (Lena Headey). The film is full of intense action and boasts a healthy dose of self-satire and humor, making it a truly unique and entertaining experience.
Despite its modest box office earnings of around $41 million, the film received positive reviews from critics and has amassed a dedicated fanbase over the years, with many calling for a sequel. However, despite rumors and fan petitions, it's been almost a decade since the film's release, and there have been no developments on a follow-up.
2

Constantine (2005)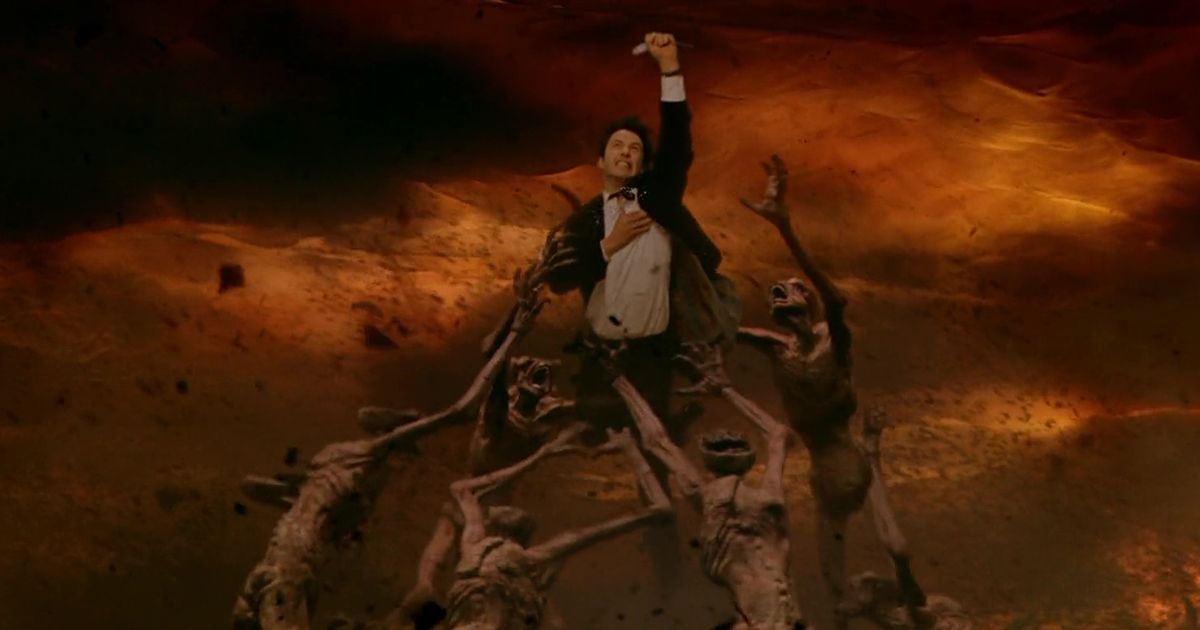 Constantine is a dark and thrilling superhero horror film directed by Francis Lawrence. The movie stars Keanu Reeves as John Constantine, a cynical and powerful exorcist who can travel between the realms of Earth and Hell and interact with the half-demonic and half-angelic beings that inhabit them. In the film, he teams up with Angela Dodson (Rachel Weisz), a police detective investigating her sister's mysterious death. Together, they uncover a sinister plot involving demonic forces and must risk everything to stop it. The film is a masterful blend of horror, suspense, and action, with stunning cinematography that creates a haunting and unforgettable atmosphere.
Despite a production budget of around $70 – 100 million, the film grossed a staggering $230 million worldwide and received positive reviews from fans, many of whom have been clamoring for a sequel. Keanu Reeves has also expressed interest in reprising his role as John Constantine. In 2022, it was announced that a sequel is in development, but a release date has yet to be confirmed. Fans eagerly await the return of John Constantine to the big screen.
1

Jumper (2008)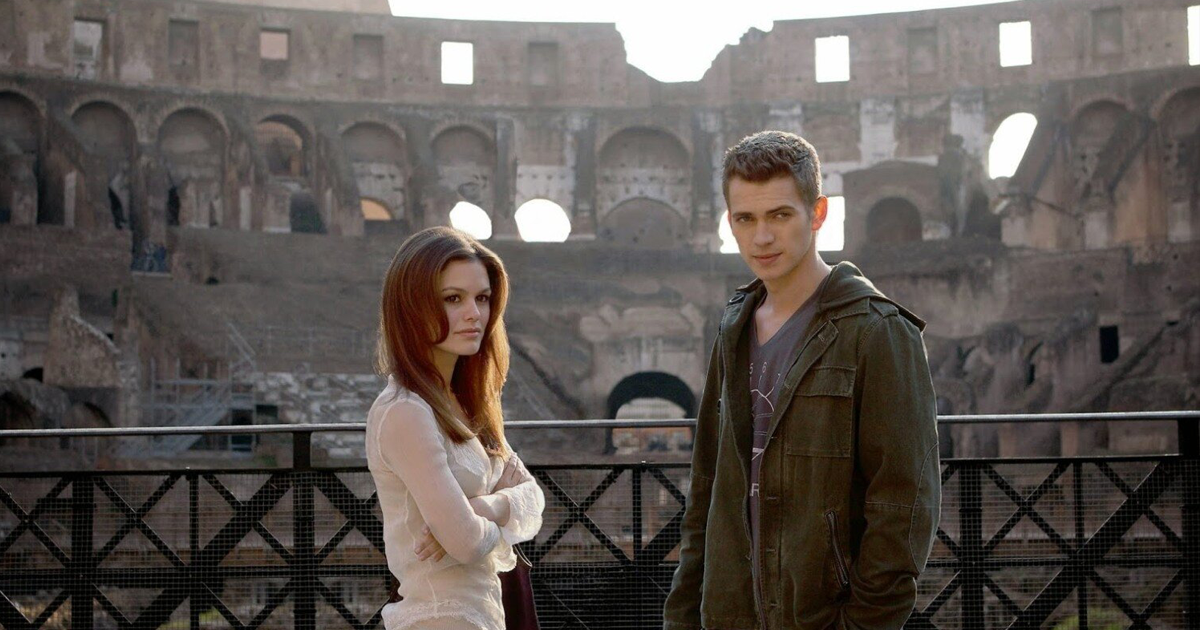 Jumperdirected by Doug Liman, is a science fiction film based on Steven Gould's 1992 novel of the same name. The movie follows a young man named David Rice (Hayden Christensen), who discovers he has the power to teleport and uses this power to evade those hunting him while also trying to uncover the truth about his past. The film grossed $222.5 million worldwide despite receiving mixed reviews.
Before the film's release, the lead actor, Hayden, pondered the likelihood of sequels. The director Doug Liman also spoke of his ideas for a sequel, mentioning that Jumpers could reach other planets and even be time travelers. He also stated that Millie Harris (Rachel Bilson) would learn how to jump. Steven Gould, the author of the novel, also published a sequel in 2004 called "Reflex" and two more novels in the series were published by 2014. There has been no official announcement of a sequel for the movie to date. There was, however, a spin-off TV series released on YouTube Premium in 2018 titled Impulse (2018-2019).


Source link